What Makes You Tick During Your Workout? TICKR X Heart Rate Monitor Knows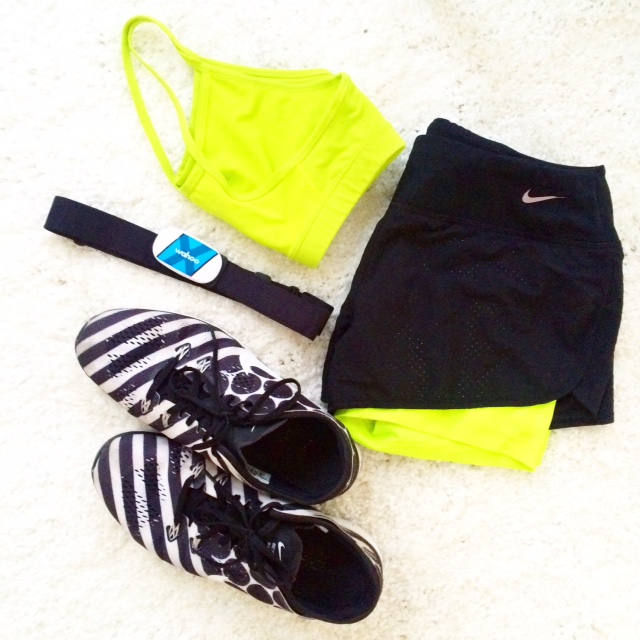 The times when we were running / squatting / cycling / TRXing 'blind' are long gone. When our every move can be tracked and measured, we can make every workout count. Having exercised with multiple fitness apps before, I got my hands on TICKR X heart rate monitor that has now became my fitness buddy: it went on a run with the Marathon Man UK, sweated it out during TRX workouts at Core Collective and battled through the hard-core Edge Cycle Bootcamp with me. Day in day it, it has now become one of my ultimate workout essentials, and here's why.
A compact weightless fitness tracker that uses a heart rate to gauge how hard one is pushing themselves to get the most of the workout, TICKR X by Wahoo Fintess is worn around the lower part of the chest.
Getting started
As TICKR X heart rate monitor uses your heart rate to give you insights into your workouts, you need to set it up according to your heart rate data. Connecting it with an iPhone is very easy - all you need to do is turn bluetooth on, download Wahoo Fitness app and connect the device to your phone. You will then need to measure your heart rate while resting and while working out so that the tracker could set your 'Burn' and 'Burt' modes (more about the Burn and Burst modes below).
When putting it on, adjust the strap to fit your body and let TICKR X do its job while you are working on your fitness. While you might put TICKR X on and immediately forget that you are wearing it (that's who light and non-intrusive it is), it won't forget to track a number of aspects of your workout including monitoring intensity, providing motion analytics and recording heart rate training.
Reading your workout data
Once you completed your exercise, finish the workout, select the type of the exercise you did and look at your data. In the workout summary you can see heart rate spikes indicating where you worked hard, as well as the times when your heart was resting. You can also see how much time you spent in 'Burn' mode burning the calories away and how much time you were in 'Burst' mode improving your fitness performance and stamina.
Using 'Burn' and Burst mode
I personally find 'Burn' and 'Burst' modes very useful to see how effective my workout was and how much time precisely I spent in either of the modes. You can also check Wahoo Fitness guidance and workout plans in order to take advantage of the monitor and make your workouts meet your fitness goals.
Hands-, device- and hassle-free workout tracking
Unlike many wearables, TICKR X is non-intrusive and does not require you to carry a phone or other wearable device with you when you are working out. You do not need internet connection either. All you need to do after your workout is sync it with your phone within Wahoo Fitness app using the bluetooth connection.
Fitness apps-friendly
Switching to TICKR X workouts you don't have to abandon other fitness apps you are into such as Strava, Nike, RunKeeper, MyFitnessPal, Cycling Analytics and many more. Having completed your workout, you can press 'Share', select the app of your choice and import your fitness data there meaning that you are not abandoning your most favourite apps but getting the data work for you twice as much.
7 Minute Workout 
Last but not least, with 7 Minute Workout app by Wahoo Fitness and supported by TICKR X, you can workout for as little as 7 minutes a day (no more complaining that you don't have time to go to the gym or that gym membership is too expensive) provided you really put all your effort in while doing the HIIT training. Now, go ahead and HIIT it hard! :)