The Gate Restaurant - Vegetarian Food That Makes The Cut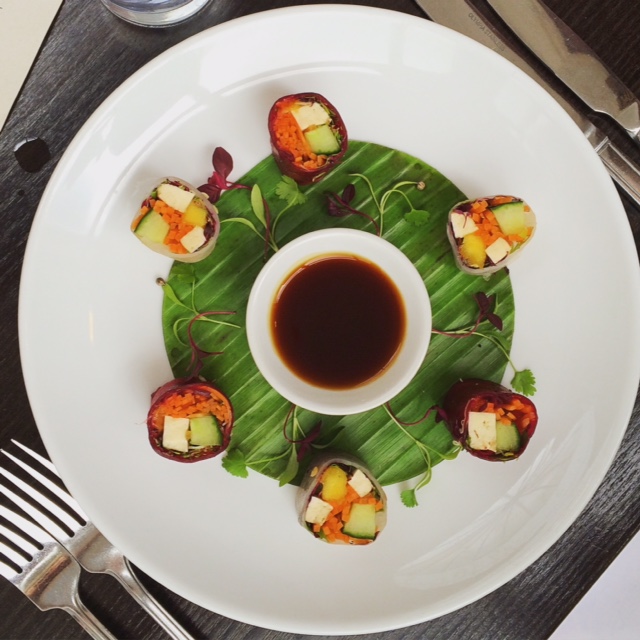 'You won't get as much protein from vegetables as you get from a piece of steak', 'We are part of the food chain and are meant to eat meet', 'You will miss out on important nutrients' - things I was told when my food preferences started shifting towards vegetarian options in attempt to eat more greens and get healthier. Having no patience or time for a verbal battle on the benefits (or disadvantages!) of being a carnivore, I opted for grabbing an open-minded friend and heading towards The Gate Restaurant in Islington, one of London's most successful vegetarian restaurant, to see what's cooking.
Adrian and Michael Daniel have been cooking dishes from their Indo-Iraqi Jewis childhood foodie memories, blended with contemporary French and Italian cuisine, since 1989. And the first thing that springs to mind is how diverse the menu is. You quickly forget that you are in a vegetarian restaurant - the menu at The Gate is anything but boring. If you are a fan of haloumi and goats cheese, custard, pastry, different types of salsa, as well as gnocchi, curry, polenta chips and many more ingredients and dressings that go beyond typical expectation for a vegetarian menu, The Gate is your place. :)
For starters we went for Vietnamese rolls that were absolute winners - made with fresh ingredients and served with soya dip, and Wild mushroom and spinach pakora (pictured below) - a reminder of the days when I used to indulge myself with Indian food for dinner. I'm personally not a fan of deep-fried food but if your objective is delicious meat-free food, then this started will go down well! (Spinach pakora was super delicious by the way!)
For main we went for Aubergine teriyaki - a char-grilled aubergine layered with coriander pesto, roasted red peppers, shitake mushrooms & horseradish, coated with crispy breadcrumbs & served on stir-fried noodles with a pickled ginger & mango salsa; and Chipotle Corn cake with corn and polenta cake pan fried and seasoned with a chipotle chilli and coriander, served with grilled vegetables, baby artichoke and roasted tomato, with red pepper, black salsa and lime salsa, coriander dressing and crispy fennel. On the side we ordered Saute kale and Rocket and balsamic reduction salad topped with hazelnuts and blushed tomatoes. 
The dishes are made by combining various ingredients and spices making the food exciting and are beautifully presented (as you can see). Both the aubergine and corn cake were very delicious and nutritious.
We also went for a dessert which we probably shouldn't have done as, made with various sauces and salsas, the food is quite filling. The Gate restaurant's philosophy is to celebrate the food so expect a delicious feast - beautiful and indulgent.
If you are eating healthy going for 'dressing on the side' kind of meals (at the moment I am that kind of person, plus I do not really eat cheese or pasta), you might struggle finding your perfect foodie match on the menu as - again - the food is made with many ingredients. However vegan and gluten free options are available so you might give it a go. :)
The Gate restaurant is open Monday to Sunday, with weekend brunch available from 10 am to 3 pm.