Hunter 486 - Good Foodie Catch In Central London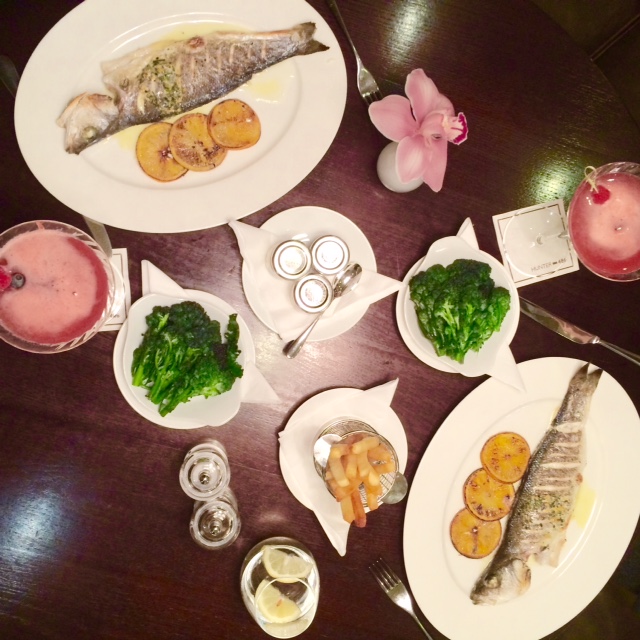 With new restaurants popping up in London every other minute, within the times of decision making anxiety it's good to remember that there are a few placed tested by time offering great dining experience a stone through away from the busiest tourist gourmet routes. Having stopped by Hunter 486 at The Arch London I have re-discovered this hidden boutique restaurant located a few minutes walk from the Marble Arch in Marylebone. 
Head to Hunter 486 if you want to have a delicious meal within elegant setting in a discreet environment of private booths of the restaurant. Talking about food, I recommend you show up hungry and treat yourself to one of the multiple delicious choices on the menu. I went for Artichoke soup with nuts, Roast whole seabass with orange & Rosemary butter, Purple sprouting broccoli; Hand cut chips and sticky toffee pudding for dessert.
The artichoke soup was delicate and delicious, with the grilled nuts adding a touch of crunchiness. The sea bass was cooked to perfection - with minimal 'disruption' of the fish's flavour and taste. Hand-cut chips and the dessert balanced out my healthy food choices and were also very delicious.
The restaurant is also big on cocktails - whether you go virgin or choose to have a boozy lunch. I tried Virgin Vera with fresh lime & raspberries muddled, aloe vera water, guava juice, and Chuck Berry with fresh blueberries, raspberries and strawberries muddled, cranberry juice, vanilla syrup; as well as tasted Grace Kelly Martini with fresh blackberries muddled, Plymouth Sloe gin, Creme de cassis, lychee liqueur, lime juice. These, to be honest, could will be perfect on their own due to their rich delicious flavours.
In Hunter 486 you can expect to take your time and have a delicious lunch or dinner in a relaxed environment looked after friendly stuff who know their menu and take pride in what they do. To have a look at the full menu and book your visit, head to the restaurant's website.