Get Fit 4 Free With Sweaty Betty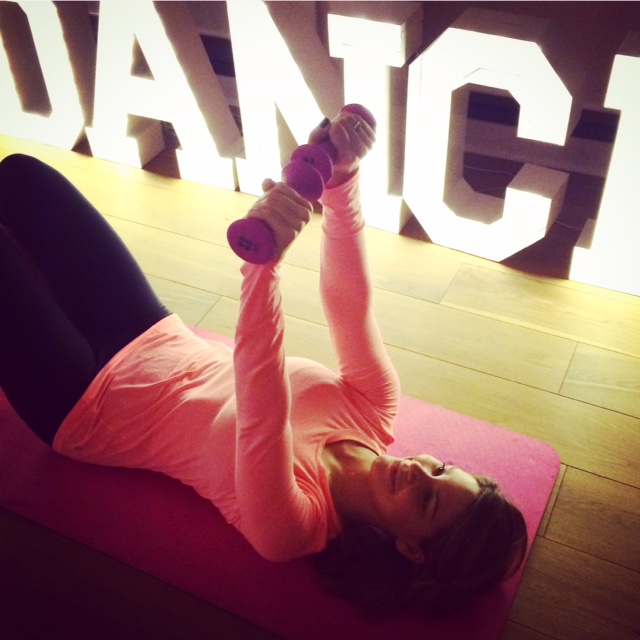 If you ran out of reasons why you are not on your journey to becoming fit and healthy yet, there's one more living proof that you should get onto it NOW. Join Sweaty Betty's 'Get Fit 4 Free' campaign and its most recent bespoke fusion workout, FlyFlexFlow. Designed exclusively for Sweaty Betty by personal trainer and Ambassador Annie Foulds and yogini Jo Arthur, the FlyFlexFlow challenge features run intervals, blocks of short but intense full-body exercises and relaxing Savasana down-time to deliver a supercharged workout in under an hour.
While I personally prefer either of the programme's elements on its own (apart from running - I love spin classes but do struggle to run for more than 10 minutes!), the FlyFlexFlow is good for those who want to mix-and-match their fitness routine and want to pack a few diverse challenges into their workout.
To join, check the website for in-store classes and online videos and practice anywhere you like. You might also want to have a look at exclusive recipes by nutrition partner Honestly Healthy to help you stay in shape.
Classes run every Tuesday until 17 February 2015!
While at Sweaty Betty HQ in London checking out FlyFlexflow workout, I couldn't help but browse Sweaty Betty's new Spring/Summer 2015 collection called Social Butterfly - the garments are very well-made and the colours will brighten up your exercise even on the darkest hour of the day!
Even once FlyFlexFlow is over, however, you can still enjoy free exercise from Sweaty Betty. With over 70 classes in Sweaty Betty boutiques around the world, ranging from yoga and Pilates to run club and bootcamp, you can't go wrong with staying fit and healthy. Plus, there are regular Guest Instructor Events, studio takeovers and exclusive workout programmes by top trainers from around the world. Try Sweaty Betty's online workout videos and join the conversation on social media at #GetFit4Free.
Stay fit in 2015!