London's Little Dirty Secret Behind The Little Yellow Door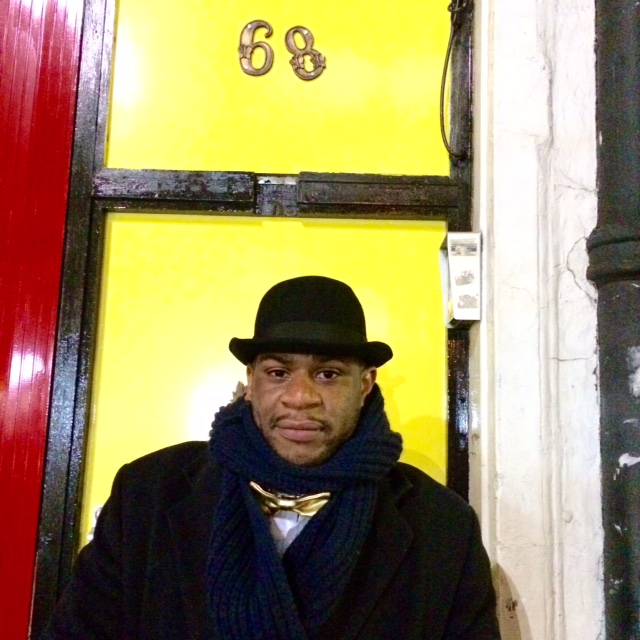 Have you noticed that suddenly spending a night dancing (and drinking) away in a night club became so yesterday, and it's all about house parties? I certainly have (is it the age thing maybe?). So here it goes: I organised my own house parties with Sarah spending good couple of days cleaning up after; went to friends' "outings" within their homes (and then they spent good couple of days cleaning up after) and crashed friends of friends' catered house parties where a cleaner ended up cleaning up for a couple days, too. You get the point. So if you ran out of energy to make you home look like the home you used to know after a party, and if you ran out of house parties to go to, there is a little dirty secret you need to know: in London there is a house party that everyone's invited to, and it's behind The Little Yellow Door just off the Notting Hill Gate tube station.
Formerly the gay and lesbian Blag club, The Little Yellow Door pop up bar and restaurant in Notting Hill launched by the team behind The Wandering Chef, in the words of its founders - I mean 'flatmates' - is 'the ultimate flat share'. Hidden behind an actual door, the bar will open its doors to those who will battle through the dark steep staircase.
Funky tables, bucket 'chairs', Twister and VIP-looking separate tiny room is the new hip hangout for those who love the shabby chic of good old-school Notting Hill and don't mind a detail-overload that made me feel like Portobello market all at once squatted this little living-room looking place.
Sipping my Cookies & Cream cocktail with an actual cookie stuck in my milky cocktail bottle (very East-London, I thought!) and watching my friend battling with the bucket chair, I couldn't help but notice how the place got packed around 7 pm (hence, if you come from 5 to 7 pm you might catch the happy hour offer), with the 'flatmates' popping in and out manning the place and saying hi to the guests in-between. Busy place means slow service, and it's a pop-up, so come in with an open mind and relaxed attitude to enjoy your time behind The Little Yellow Door. I haven't tried the food but the menu looks good!
This must truly be London's friendliest pop-up bar, where regulars are given personalised mugs and dishes are named after 'your average' flatmates — from "the fridge raider" and "the corner shop bandit" to "the yoga bunny". Turns out I have lots of common (party) friends with the flatmate (read 'the founder') Kam Dehdashti who spared a few minutes to welcome my friend Sarah and me to the place. With the house party evenings turning into house party nights, you are likely to come with a couple of friends and leave with a dozen.
That is if you are not put off by the dusty looking everything and cocktail glasses that might need a another good wash before they land at your table with a cocktail inside.
On Fridays you can book to join a set dinner worth £35, with Thursdays and Saturdays serving a la carte. Oh, and you can book by WhatsApp - cool stuff! The pop-up is there for you to crash its parties until July, at 68 Notting Hill Gate, W11, and thelittleyellowdoor.co.uk
Just knock!