Escaping Into The World Of Suryalila Yoga Retreat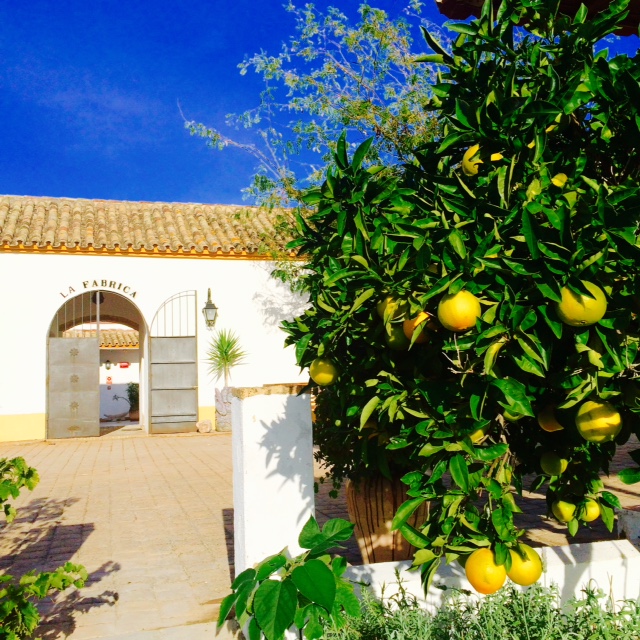 Have you ever felt like catching a plane and finding a peaceful hideaway in some beautiful place? You might even had gone as far as checking out some yoga retreats in Asia. But you are not a yoga expert, and what if you would have to put up with the stress of standing (sitting) there among those incredible yogis getting into asanas that make even Kamasutra look like a walk in the park, attempting to look natural? Chances are you decided to spend a weekend in (or get Eurostar to Paris - oh well, wouldn't that be nice!..) - and there's nothing wrong with that. I've got however some great news for you! There is a place where you can inhale clean fresh air, chill by the pool, eat absolutely delicious vegetarian food (organic wine and coffee is there for you, too!) and do some yoga - in your own time and pace - and have an ultimate relaxation letting all your worries fade away. And, that place is just a couple of hours flight from London. If it sounds like your kind of paradise, let me introduce you to my new wellness obsession - Suryalila Retreat Center in Spain.
Soaking in the lights of Spanish sunshine, Suryalila is a beautiful old renovated olive farm (that is actually a fully-operational farm with 350 olive trees!) just an hour and a half drive from Jerez airport in Andalusia (probably one of the best yoga retreats in Europe in 2015!). Sitting on 45 acres of land are eight houses that form the cortijo, with two inner courtyards, in typical Spanish style.
When I stepped out of the car with my fellow lifestyle expert and blogger Sarah (the retreat organised our airport taxi pick up which is a quick and easy way to get to the villa) and saw orange and lemon trees leading to the entrance of Suryalila, and the striking natural beauty of the space extending in all directions from the farm (Suryalila is nestled serenely in a large open valley in the foothills of the Sierra de Grazelema), I knew I was there to stay. In fact, Suryalila is popular with yoga teachers coming to the retreat to deepen their yoga practice and join the retreat as volunteers living in this paradise for months.
No surprise Suryalila is so appealing to piece-of-mind-looking vagabonds: once you step into the house, you feel the relaxed atmosphere, with full trust into the goodwill of the visitors and strong sense of friendliness and community. The houses are artfully and tastefully furnished and decorated with careful attention to detail. Every room is uniquely beautiful with impeccable Feng Shui.
Once we took a little tour around the farm with Harry, the retreat manager, I knew exactly what my first day at Suryalila would look like. One word: pool.
Salt Water Pool
Set amidst stunning and vast vistas of the beautiful Spanish countryside, the salt water pool is chlorine-free. With summer months in Andalucia averaging around 30º Celsius, taking a dip in the pool - I bet - will be the first thing you do once you check into your room. Feel wonderfully buoyant after swimming in the salt water and then get yourself stretched like a cat in a subbed under a covered terrace with dappled light offering shade from the hottest part of the day.
I literally couldn't dream of a better way to start my long wellness weekend at Suryalila, when I managed to find some willpower to drag myself off the sun-bed and discover that at Suryalila they grow organic vegetables and fruits, keep chickens for eggs, provide home and shelter to a horses, peacocks, a couple of cats, dogs and parrots!
Walking In Sierra de Grazelema
Having started the walk around the farm, I couldn't stop: the views of the open hills of Sierra de Grazelema open valley were breath-taking and inviting for an hour-long wander around. A good way to stretch after the flight and explore the surroundings, the walks are perfect for catching a breath and connecting with yourself, away from the stressful buzzing life of a big city. The sense of vastness and expansiveness of the place is uplifting to say the least.
Sunsets 
Letting myself just go with the flow was an absolutely perfect choice for my first day at Suryalila - the luxury we rarely afford in our big city madness. Having opened a bottle of organic local white wine at the dawn, I was left speechless watching this (and looking forward to the second day of my Suryalila escape):
By now you might be asking yourself (or me) - what about yoga? What about getting up early for sunrise meditation? And massages? And anything else that the world of yoga and wellness retreats has to offer? Hang in there. Suryalila has more than you can imagine, including an out-of-space yoga Om Dome Yoga Hall. Following her dream to create the most magnificent yoga hall in the entire Europe, an international Yoga Teacher, the Director of Suryalila and the visionary behind the project, Vidya Heisel created a comprehensive Yoga Teacher Training programme, which she has taught at retreat centres around the world. Vidya runs most of her Yoga Teacher Training Programmes, retreats and holidays at Suryalila, where she resides.
There is absolutely no way I could tell you everything about Suryalila Retreat Center experience in one go (otherwise I would be competing with War and Peace by Lev Tolstoy and I have to respect my Russian roots) - so for now please sit back, relax and check back for another blog post about Suryalila Retreat Centre (it must be one of the best yoga retreats in Europe!) where I will tell you about Om Yoga Dome Hall and the yoga experience.
Namaste...