Vegetarian Fantasy World with Adventure Yogi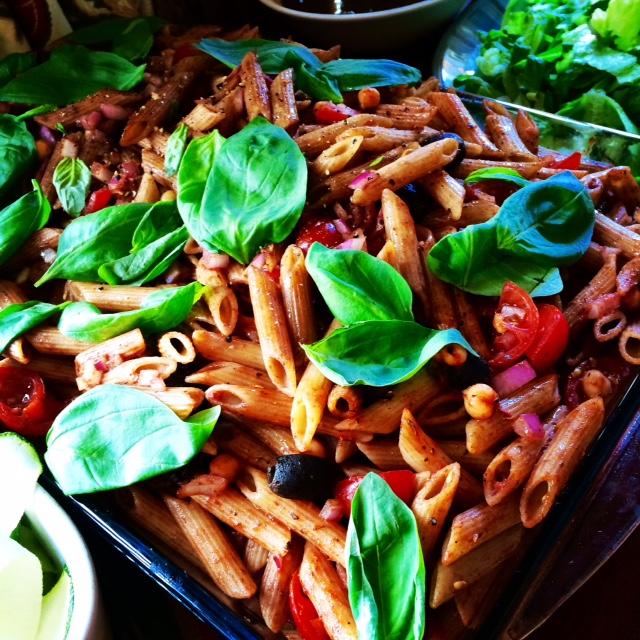 Imagine feeling light, and at the same time full of energy, with a clear mind that is fun, creative and makes anything possible. Sounds too good to be true? Not if you treated yourself to WellbeingYogi retreat by Adventure Yogi that inspires not only to embrace the benefits of yoga but also opens up the whole new world of healthy, nutritious and delicious vegetarian food. Oh, and - imagine eating a lot and most likely fitting into your skin-tight jeans when you get back home (the side effect of eating clean)!
Starting with a stunning location and a well-thought through day routine and yoga experience (you can read about the retreat in my previous post here and here), I was excited to live on vegetarian food filled with superfoods as well as cut out coffee and alcohol at WellbeingYogi long weekend in East Sussex.
Embracing a holistic approach to wellbeing, Adventure Yogi picked the best vitality food cooks in the industry. With this in mind the menu is designed to be nutritious, delicious and give you energy to do those four hours of yoga a day. At East Sussex retreat we were delighted to eat like kings and queens, courtesy of Tatu Bearcroft of Tatu's Food Fantasy who has been cooking dinners for Saudi royal family, among the rest.
A nutritional therapist and chef extraordinaire, Tatu grew up surrounded by healthy food and alternative healing, with her mother being somewhat of a kitchen wonder as well as a believer in healing without medical drugs. With the background at College of Naturopathic Medicine in London specialising in Naturopathic Nutrition, Tatu creates vegetarian masterpieces using superfoods in her cooking, such as flax seeds, qinua and more.
Tatu's style of cooking comes from all her culinary exposures during her off-beaten track travel experiences and has come out colourful, flavourful and, surprisingly, rather uncooked for a chef. Raw food features heavily in her repertoire especially in the warmer months when salads rule the world of alfresco lunches. Conscious of the nutritional qualities of each and every ingredient she combines foods that are specific to healing themes as well as full of texture, temperature and taste. She may even tell you some tales of her time as a safari guide over a cup of peppermint tea in the kitchen…
With my food envy and decision making anxiety when it comes to picking one meal from a selection of  vegetarian heaven masterpieces, I was very happy with Adventure Yogi's buffet approach and tried a little bit of everything. I am an absolute fan of vegetable cream soups, and for me Tatu's creamed spinach with coconut and onion soup was an absolute winner! Sweetcorn, coconut with leek, coriander and lemon Soup (with Asian spices) and Sweet potato and beetroot soup with spinach and basil were also absolutely mind blowing.
WellBeingYogi breakfasts feature such sweet potato and courgette omelette, sweet potato omelette with cabbage and onion, banana and coconut porridge with pumpkin seeds and poppy seeds, cardamom semolina, and with sultana and banana - and every spoon (or fork) was so delicious I could not help but admire Tatu's taste for the flavours and talent for making these fantastic delicious and nutritious vegetarian dishes.
While four days of eating clean might not seem like a lot, I could feel the immediate effect. My body (and more likely it was my mind!) struggled without coffee and a cheeky glass of white wine on a warm autumn evening of British Indian summer, I felt light, fresh and full of energy. The retreat is a perfect way to get a taster of healthy eating an kick-start one's vegetarian routine.
There's no need for you to wait for New Year's eve to spell out your resolutions to be fit and healthy in 2015. With Adventure Yogi retreats taking place throughout the year in the most exciting locations around the world, you can start it now. Here are the next three months' retreats at a glance:
December 2014
21st – 26th December | BeachYogi | Ibiza | 5 nights
28th December – 2nd January | BeachYogi | Ibiza | 5 nights
28th December – 4th January | NewYearYogi  | Cornwall | 3,4 or 7 nights
January 2015
7th – 14th January | DiveYogi | Egypt | 7 nights
17th – 27th January | BeachYogi | Goa | 10 nights
30th Jan – 1st February | WellbeingYogi | Oxford | 2 nights
30th Jan – 2nd February | DetoxYogi | East Sussex-Stonegate | 2/3 nights
February 2015
5th February | Pop Up Yogi | London | 7pm – 10pm
13th – 15th February | WellbeingYogi | Oxford | 2 nights
7th Feb – 16th February | BeachYogi | Sri Lanka | 9 nights
20th – 22nd February | WellbeingYogi | Somerset| 2 nights
22nd Feb – 3rd March | BeachYogi | Sri Lanka | 9 nights
Full calendar is available here: http://www.adventureyogi.com/calendar/
NAMASTE